Welcome to Dromore National School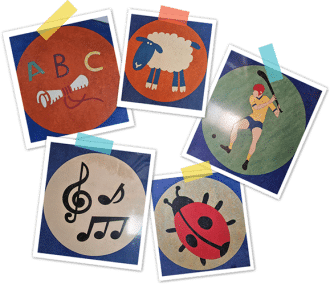 Welcome to the website of Dromore N.S. This site has been designed to enable everyone to become familiar with our school, its policies and the high quality learning environment that we provide for the children and community.
In Dromore N.S. we believe that students are happiest when they are engaged, challenged and excited by learning. Our aim is to develop the talents of all pupils by involving them in a wide ranging educational experience. We are committed to excellence in academic, cultural and sporting pursuits, and to active partnerships between staff and pupils, school and home.
We hope that this site will be of great benefit to our pupils, parents, guardians and friends. It is our aim that your child will be happy in our school and will achieve his/her potential.
Through our website, we will give you a flavour of the many activities in which we are involved and what it's like to be a member of our school community. We hope you will gain enjoyment and information from your visits.
School Opening Hours
School starts at 9:20am. Junior and Senior Infants finish school at 2pm and all other classes finish at 3pm.
Morning break is at 11am and lunchtime is 12:30pm.
School Uniform
Our school uniform consists of a red sweater with school crest, a red t shirt with school crest and plain navy tracksuit bottoms. Uniforms may be ordered through 'Caroline Alterations'
After Schools Club
Together With Aurora's hobbits from Sept 2021 we will be in the position to offer an after school service to our pupils from 2pm-6pm.
Late arrival and Early Collection of Students
School begins at 09:20am. Pupils are expected to be on time.  Parents/guardians must provide a note of explanation if a child needs to depart early during the school day. Parents/guardians must call to Reception when collecting a student early from the school. 
Attendance Policy
We understand that children get sick and we ask that you adhere to the school policy, that if a student is absent a note from you, the parents/guardians on the day your child returns to school, is required to explain each absence. There is a space for writing these notes, in the back of your child's homework diary. download our Attendance Policy here